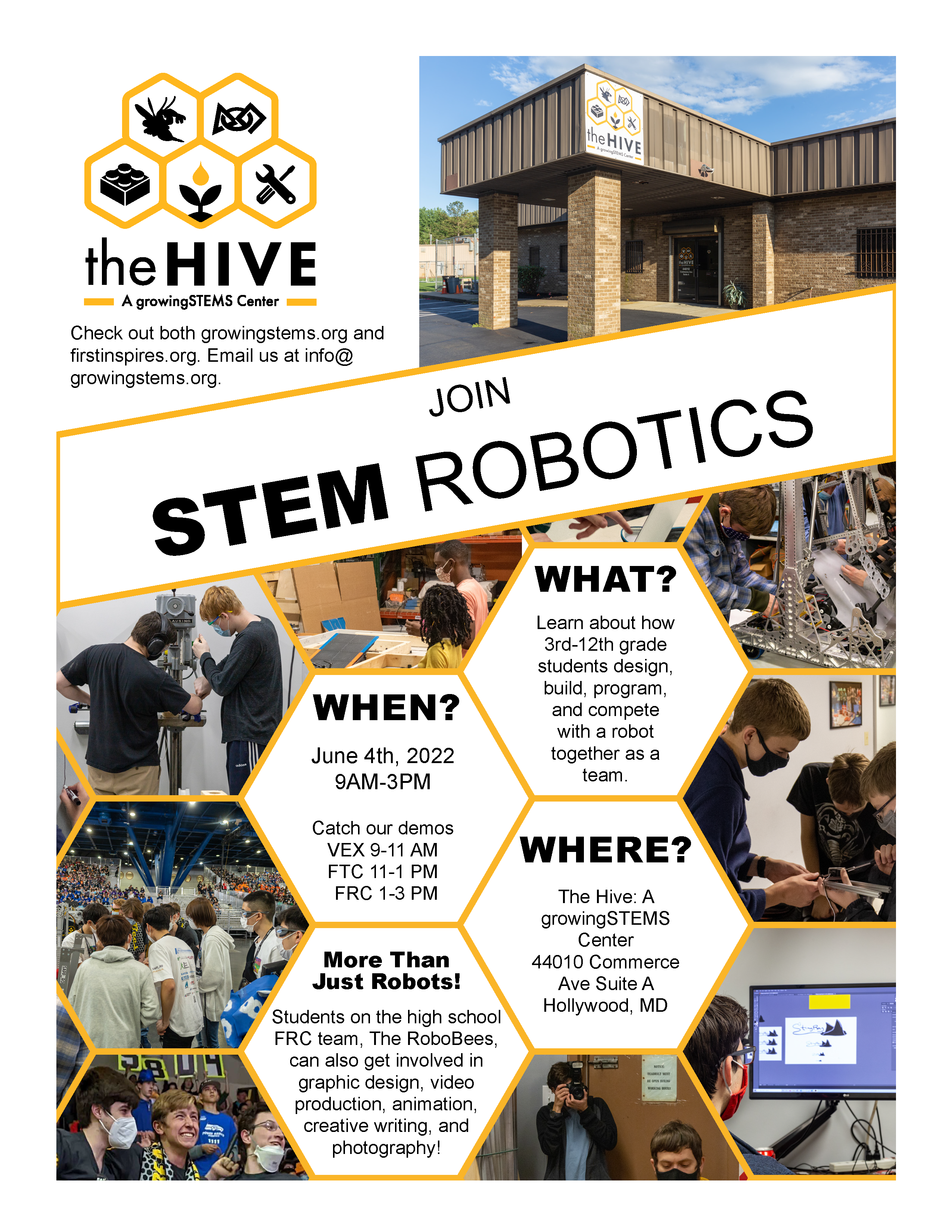 growingSTEMS is happy to announce their 2022 Open Enrollment Session! Come learn about the growingSTEMS family of programs on June 4th from 9AM to 3PM. Information will be available about all levels of programs as well as our various summer camp offerings! VEX GO – 3rd & 4th Grade VEX IQ – 5th – 7th… Read More »2022 Open Enrollment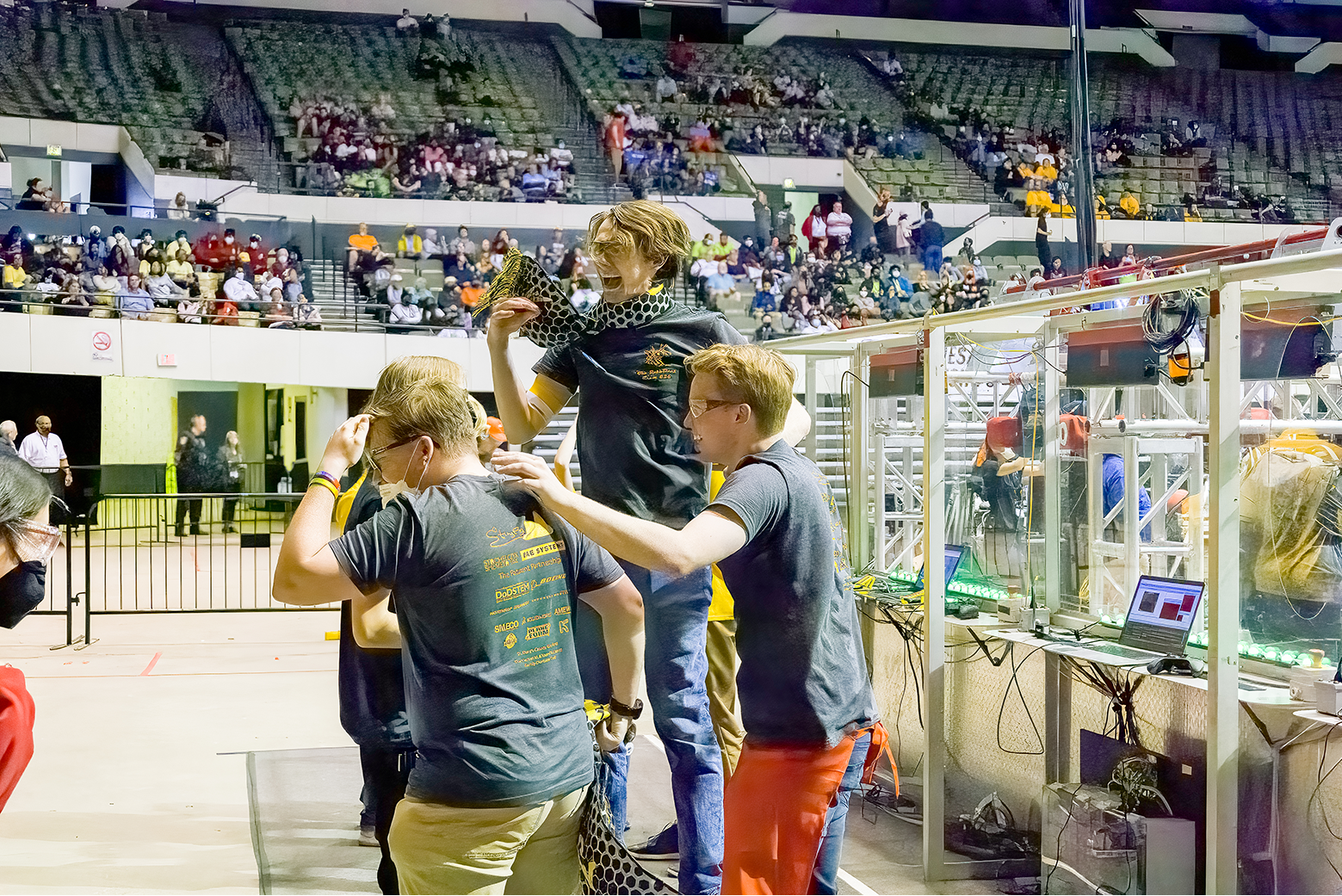 Over the weekend, The RoboBees competed in the 2022 FIRST Chesapeake District Championship.This event, which brought together 60 FIRST Robotics Competition (FRC) teams from acrossMaryland, DC, and Virginia, was one of the first full in-person FIRST robotics events in theChesapeake region since March 2020. The RoboBees, a community team based out of The Hive –… Read More »2022 FIRST Chesapeake District Championship Win!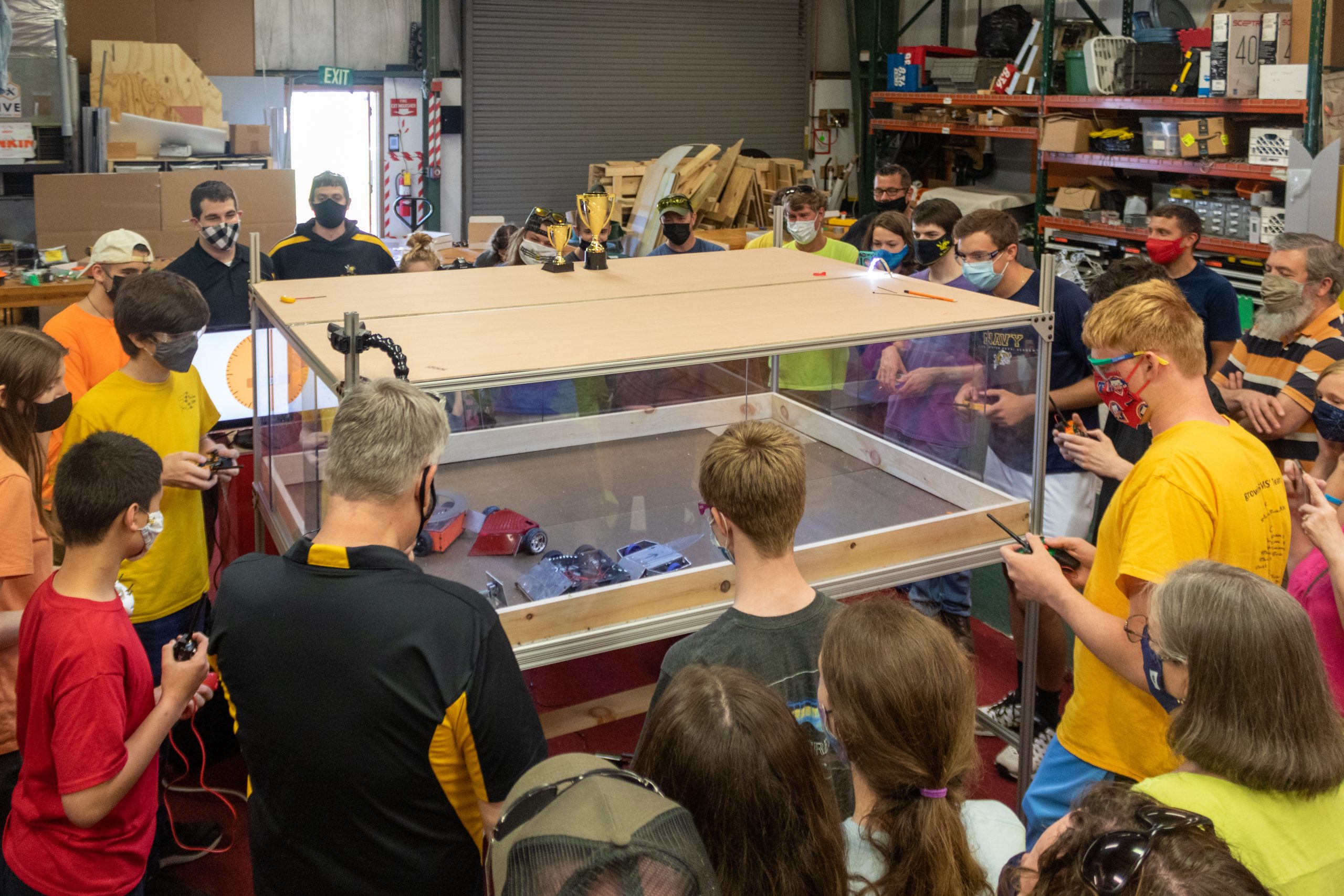 2022 Registration has officially opened! Check out the Combat Robotics page for more information about this season's program! Competitors have the opportunity to participate in an Ant Weight Combat Robotics Competition! Those participating in the program will receive an Ant Weight kit and gain access to The Hive once a week. Current growingSTEMS Students can… Read More »Combat Robotics – Open Registration
Community Robotics Programs
As growingSTEMS, we are developing the next generation of problem-solvers through the application of interactive lessons, community based robotics programs, and encouraging students to excel in STEM. We know the next generation will succeed through a combination of inspiration, creativity, and technical expertise, which is why we foster an appreciation for STEM, as well as the arts, through our programs.