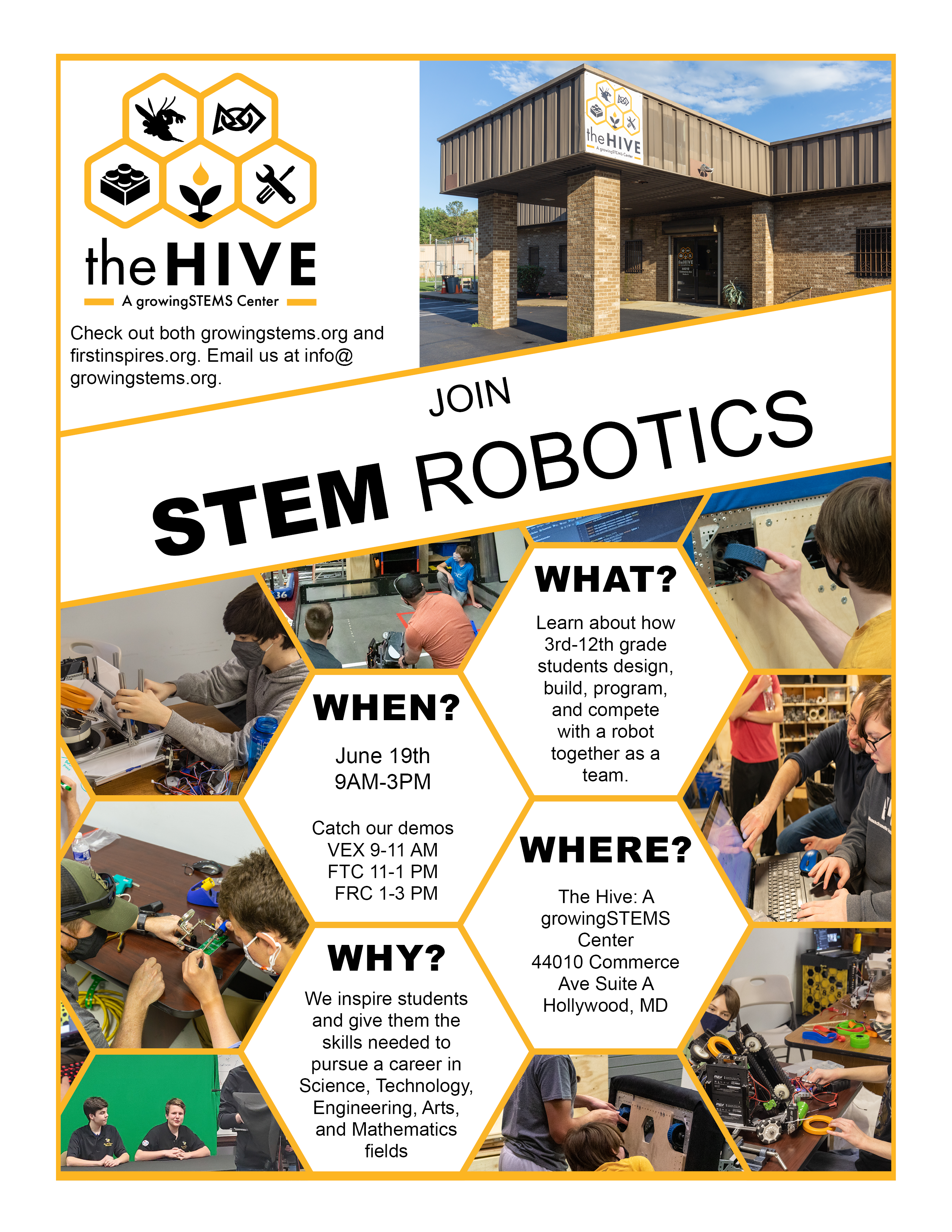 growingSTEMS is happy to announce that open enrollment for our 2021-2022 Community Robotics Programs will be on June 19th 2021. While we are hosting an in-person open enrollment event with program demonstrations (see flyer above), attendance is not required to sign up. Our member application will open at 0900 for new and returning students to… Read More »2021-2022 Community Robotics Open Enrollment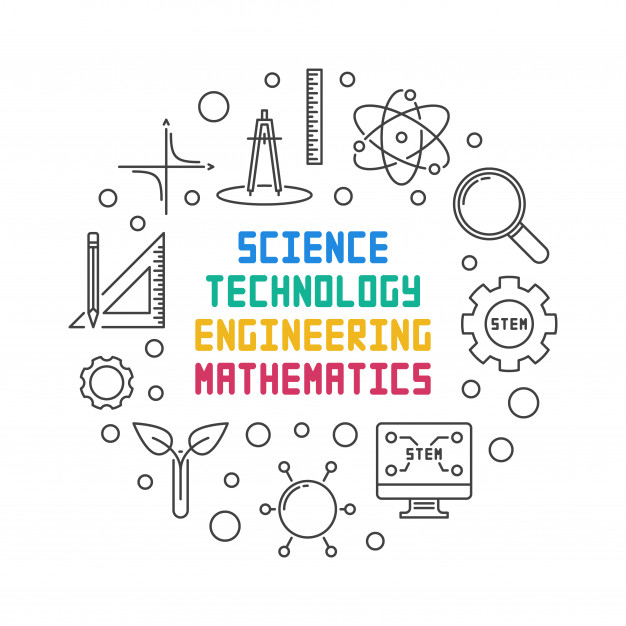 growingSTEMS is proud to announce that one of our very own volunteers / board members, Tim Miedzinski, has been selected as the STEM Education and Outreach Advocate of the Quarter! Tim started his STEM experience when he joined our FIRST Robotics Competition Team, The RoboBees back in 2005. Since then he graduated from Virginia Tech… Read More »DoD STEM Education and Outreach Advocate Award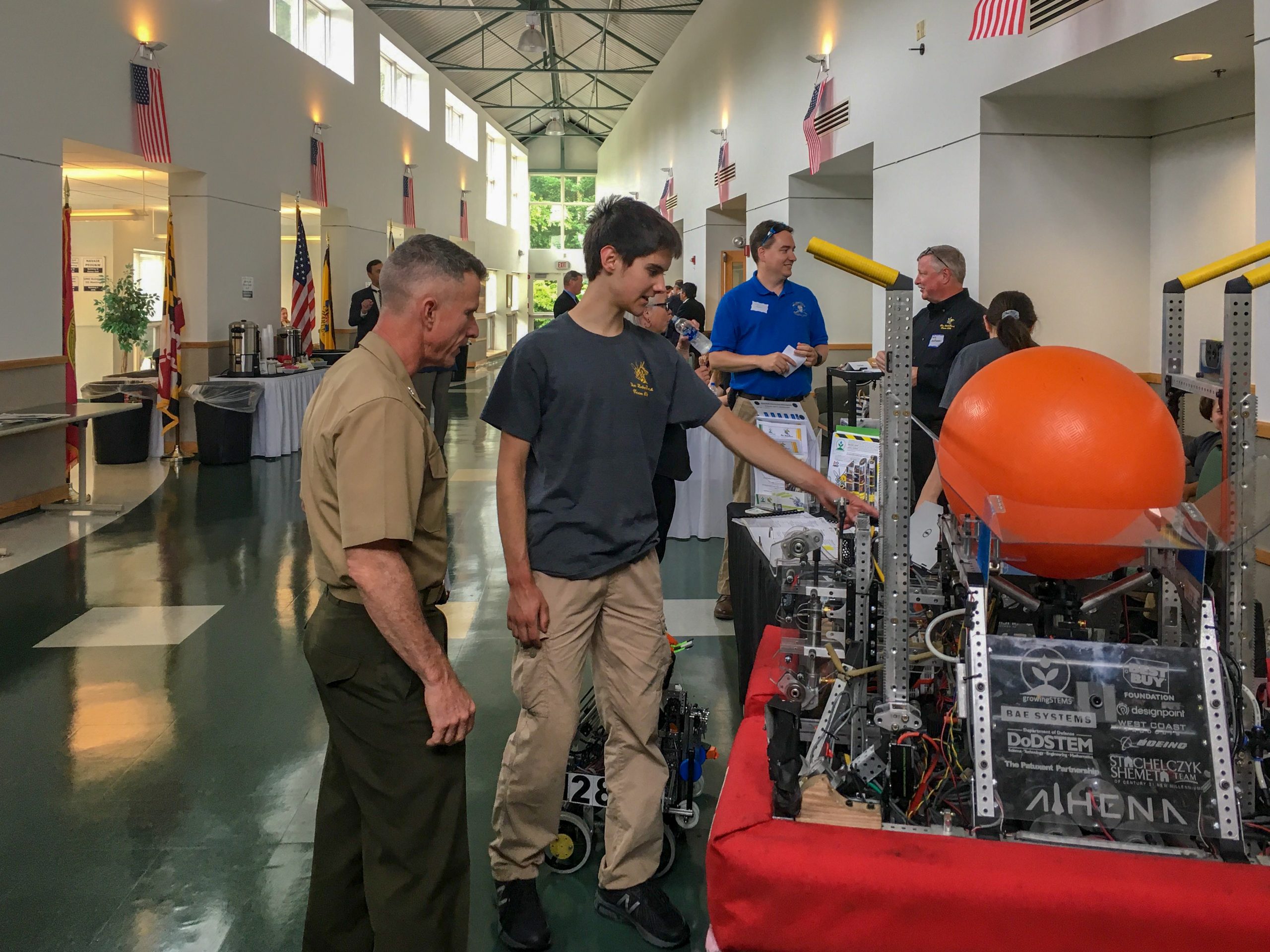 On August 7th, 2019 growingSTEMS entered into an educational partnership agreement with Naval Air Warfare Center Aircraft Division (NAWCAD). This agreement formalizes the existing relationship and increases the opportunities available for future collaboration. NAWCAD is a subordinate command of the Naval Air Systems Command (NAVAIR). With more than 13,000 scientists, engineers, and test professionals across… Read More »growingSTEMS Formalizes Relationship with NAWCAD
Community Robotics Programs
As growingSTEMS, we are developing the next generation of problem-solvers through the application of interactive lessons, community based robotics programs, and encouraging students to excel in STEM. We know the next generation will succeed through a combination of inspiration, creativity, and technical expertise, which is why we foster an appreciation for STEM, as well as the arts, through our programs.
2021-2022 Community Robotics Open Enrollment
growingSTEMS is happy to announce that open enrollment for our 2021-2022 Community Robotics Programs will be on June 19th 2021.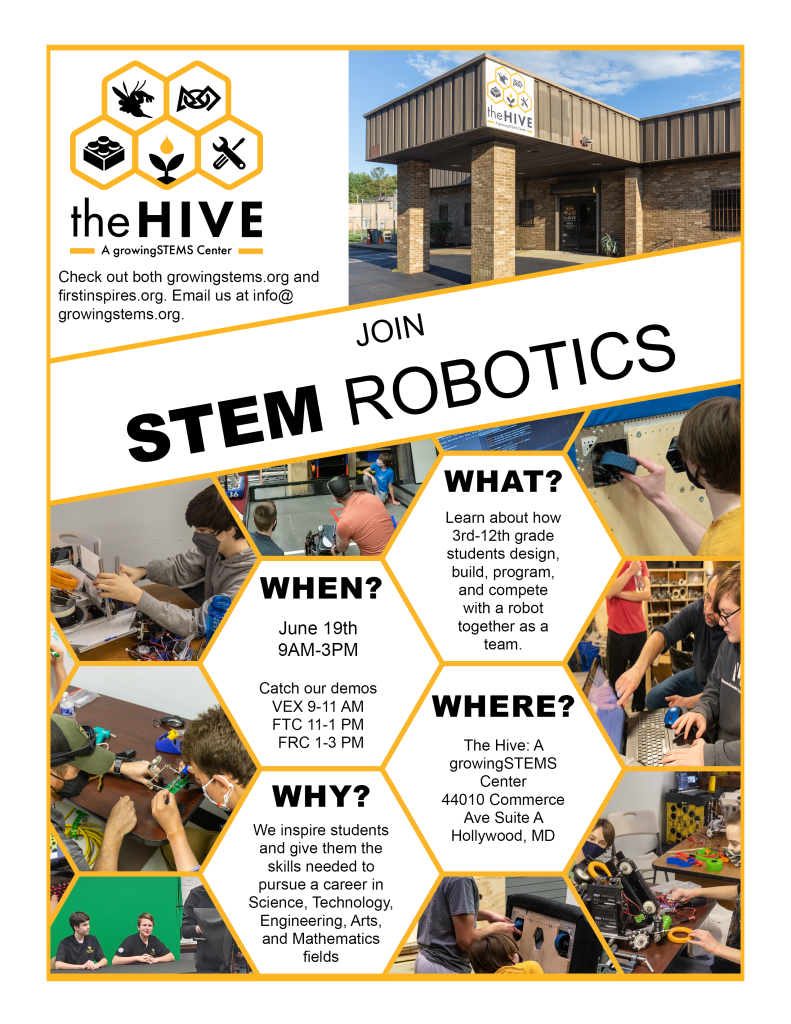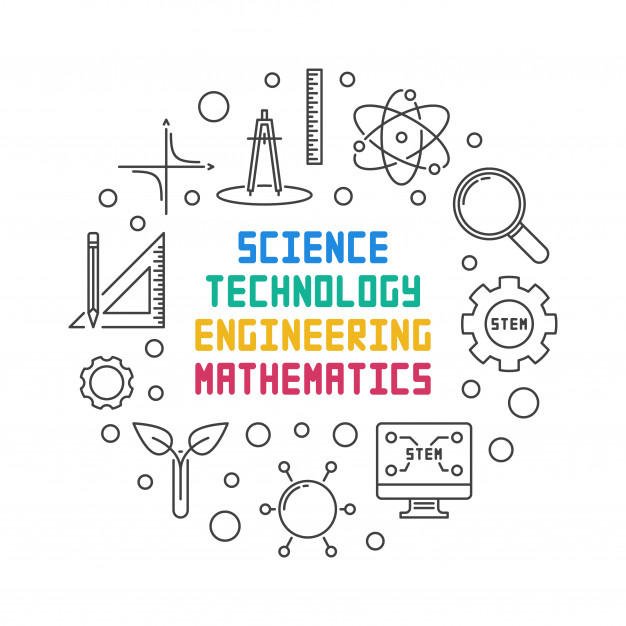 DoD STEM Education and Outreach Advocate Award
growingSTEMS is proud to announce that one of our very own volunteers / board members, Tim Miedzinski, has been selected as the STEM Education and Outreach Advocate of the Quarter!
Tim started his STEM experience when he joined our FIRST Robotics Competition Team, The RoboBees back in 2005.
Our Latest Posts…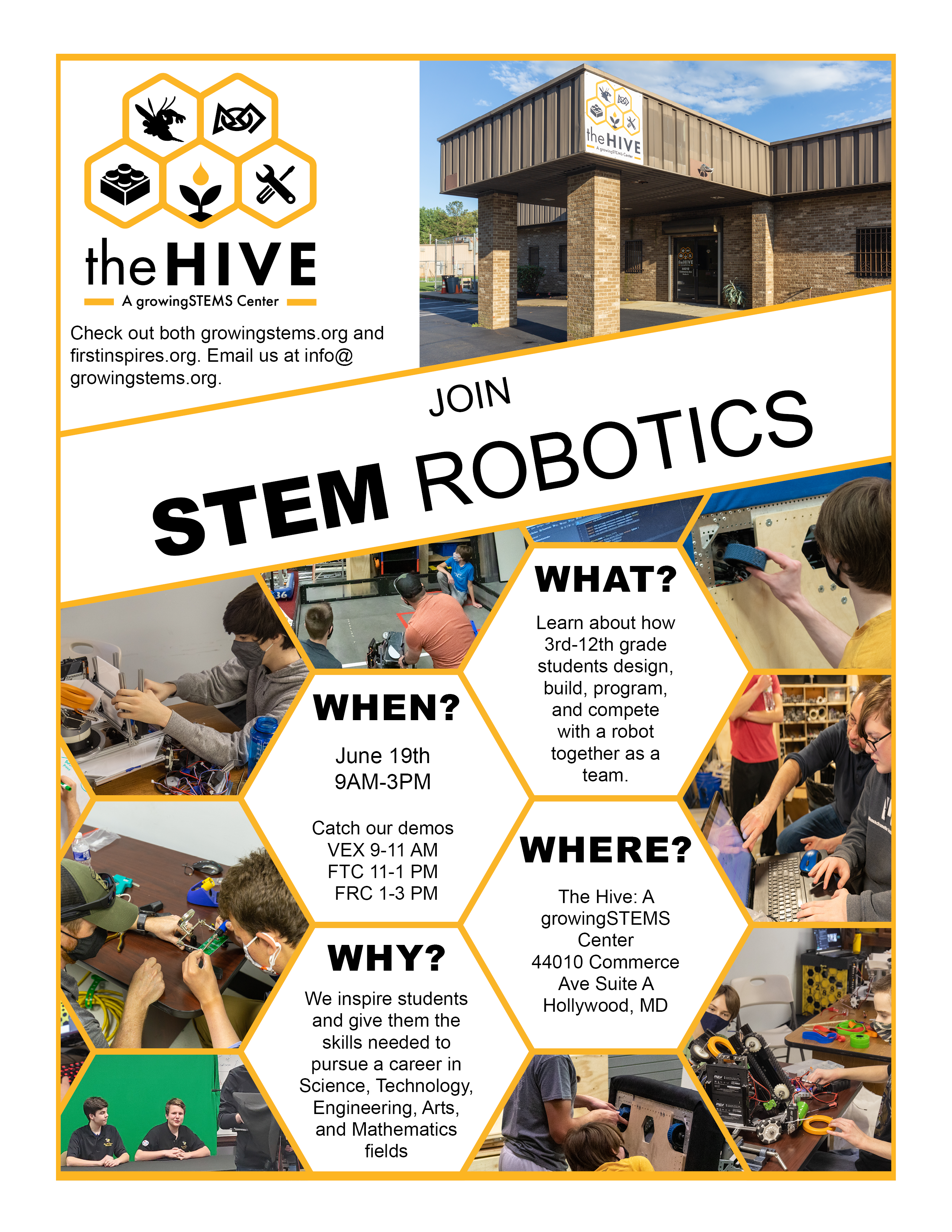 growingSTEMS is happy to announce that open enrollment for our 2021-2022 Community Robotics Programs will be on June 19th 2021. While we are hosting an in-person open enrollment event with program demonstrations (see flyer above), attendance is not required to sign up. Our member application will open at 0900 for new and returning students to… Read More »2021-2022 Community Robotics Open Enrollment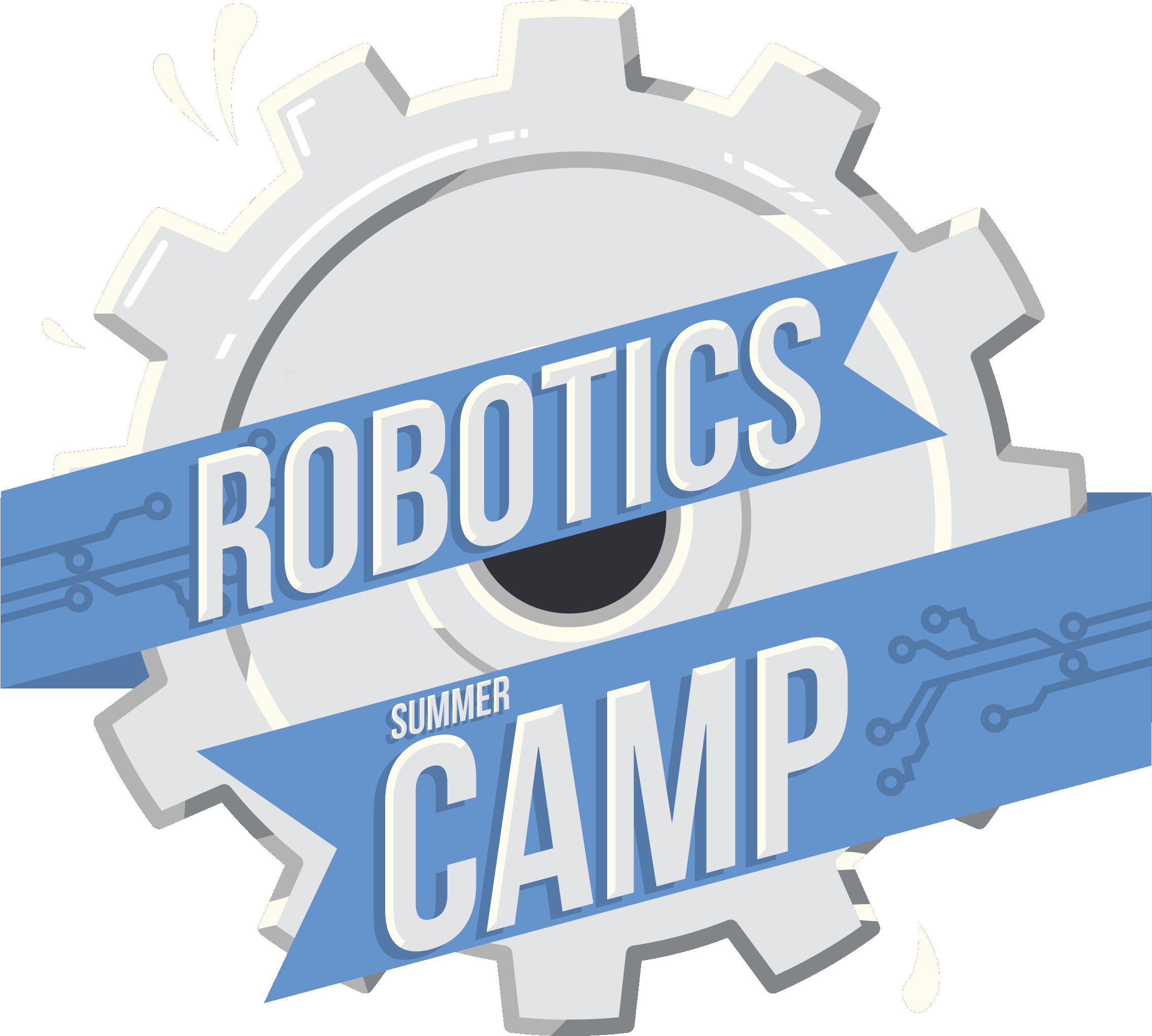 Overview growingSTEMS, in partnership with NAWCAD, is hosting an exciting summer camp focusing on the VEX IQ kits. In this camp, rising high school and middle school students will work virtually to design and program a robot, culminating in an in-person maze challenge. This camp will take place over a five-day session, with two sessions… Read More »2021 VEX IQ Summer Camp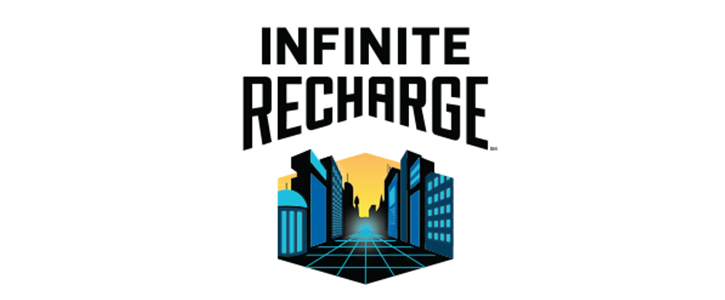 We are pleased to announce that The RoboBees were finalists in the Infinite Recharge At-Home Skills Competition! This competition consisted of five different challenges, which were inspired by last year's competition. Each challenge was a test of either an autonomous program or driver controlled. Depending on the challenge, the robot either needed to navigate an… Read More »Infinite Recharge at Home Results