VEX GO / VEX IQ / FTC / FRC Signup
Please complete and submit the below application to register for our Community Based Robotics programs. The below application is for our VEX GO (3rd-4th), VEX IQ (4th-7th), FIRST Tech Challenge (7th-9th), and FIRST Robotics Competition (9th-12th) Teams.
Please keep in mind that the registration is on a first-come first-serve basis and your spot will only be locked when the first half of the applicants program dues are paid.
---
Combat Robotics
To register for our Combat Robotics program, please visit our registration page (link below) where you can register and pay for the program in a single step.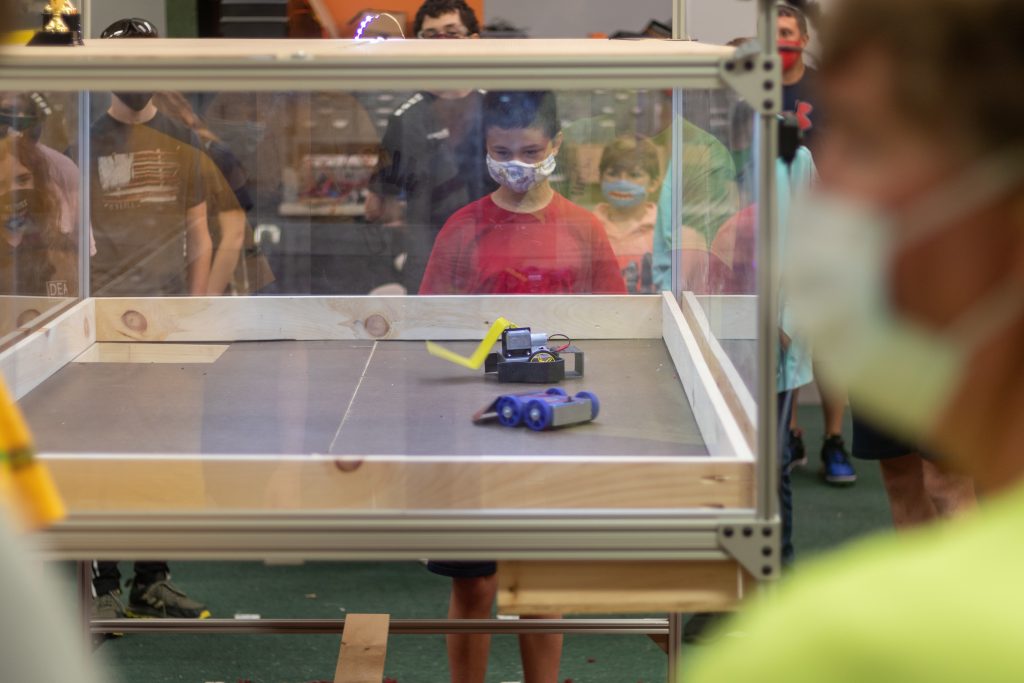 Ant Weight Competition Registration
Competitors have the opportunity to participate in an Ant Weight Combat Robotics Competition! Those participating in the program will receive an Ant Weight kit and gain access to The Hive for use once a week. Program Mentors will be on hand to provide guidance, technical direction, and tool/machine training during our Combat Robotics meetings. The season ends with a culminating Combat event whe…