On November 3, 2018, team 836 The RoboBees traveled once again to Heritage High School in Newport News, Virginia to compete in the 2018 Rumble in the Roads. A total of 31 teams competed this year including several teams from North Carolina. Competing teams took part in 6 qualification matches each, and The RoboBees won 5 out of their 6 matches placing them in 3rd place going into alliance selections.
The RoboBees invited FRC Team 623, Oakton Cougar Robotics and Team 2363, Triple Helix to join their alliance. The alliance won both of their quarter final matches, semi final matches, and went on to win both final matches making all three teams winners of the event. The RoboBees were also awarded the Ironclad Award which celebrates robustness in concept and fabrication.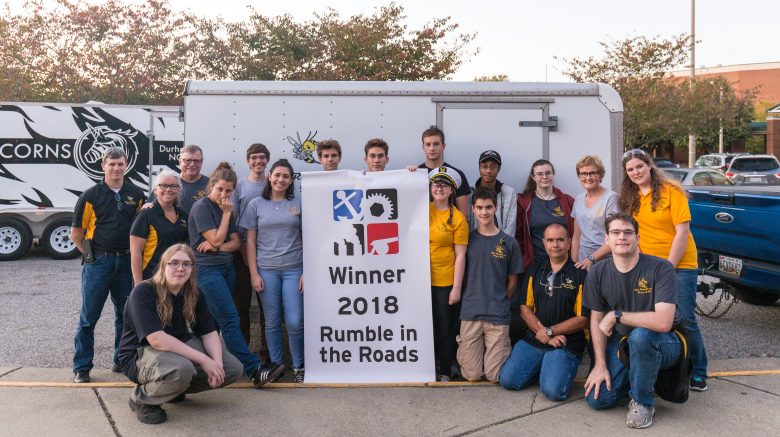 Amazing job to all the teams that competed, as well as a huge thank you to all the volunteers that made the competition possible!