Between March 15th and 17th, FRC Team 836 The RoboBees competed in their first competition of the year. The FIRST Chesapeake District Event, held at McDonogh School in Owings Mills, MD, was the premiere of Team 836's robot, Athena.

Facing off against a total of 38 teams from across the Maryland, Virginia, and DC area, the RoboBees end up ranking second overall at the conclusion of the qualification matches. As the captain of the 2nd seed alliance, The RoboBees chose Teams 614, The Night Hawks, and Team 3748, Ragnarok Robotics as their alliance partners.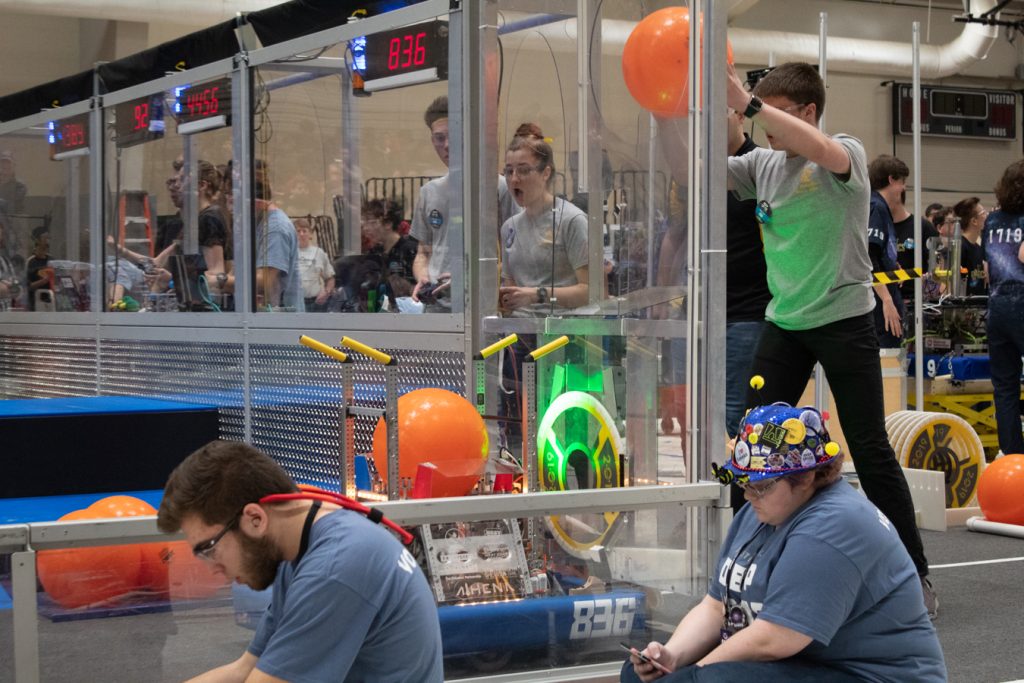 After a series of close matches, the alliance emerged victorious. This marked the first district win for The RoboBees since their spectacular string of victories in the 2016 season. Furthermore, this marked the first blue banner win in history for both 614 and 3748.
The RoboBees would like to give a round of applause to all of the teams that competed at the event. Additionally, appreciation goes out to all the volunteers that made the competition possible!