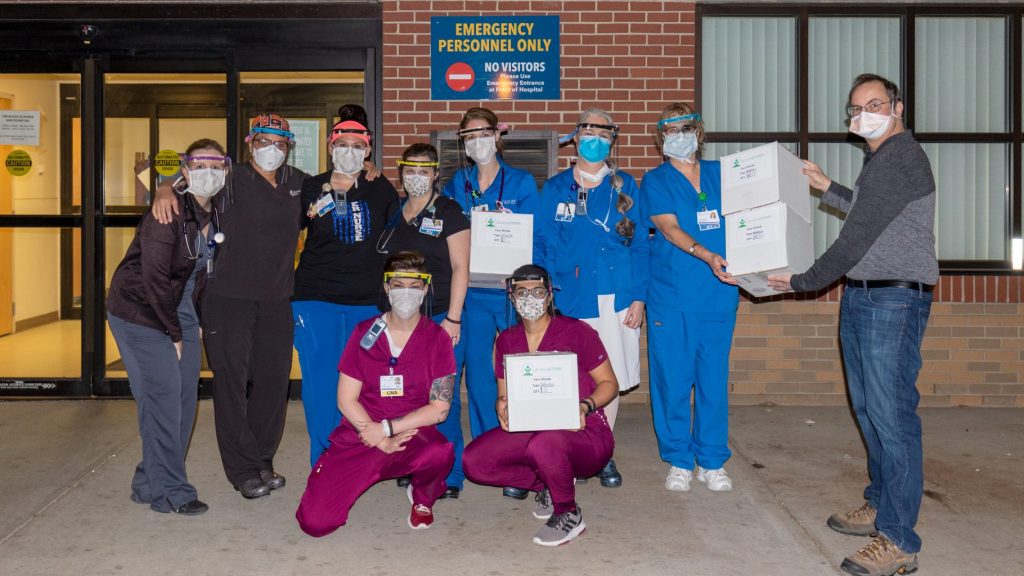 Our team has been working long and hard mass producing these face shields for the community. Last night we delivered 110 face shields to Medstar St. Mary's Hospital which brings our total to over 200 delivered! These shields, 50 laser cut and 60 3D printed, were produced by our awesome students and mentors in our STEM programs.
The reception these deliveries have received is overwhelmingly positive. The feedback has validated all the long hours spent on this effort. We can't thank our community enough for the outpouring of support. We've seen a large number of donations from various community members. From donations of 3D printed models to elastic bands, these contributions are essential to making sure we have the resources to do this valuable work.
We have a couple of other COVID-19 related relief efforts ongoing. Stay tuned to hear about those projects as they get a little more mature. Thanks to everyone for all your hard work and support in this trying time. We will get through this together!. As always, if you have any donation offers or questions please reach out to us – info@growingstems.org.